Dopoledne jsem si skočil nakoupit do blízkého supermarketu. Přede mnou u pokladny stál pár kolem osmdesátky. Paní v jednoduchých květovaných šatech a zástěře, jako by si odskočila od plotny. Pán, drobný vrásčitý stařík, měl tmavé sluneční brýle. To mě upoutalo: sluneční brýle Japonci skoro nepoužívají. A pak jsem si všiml, že z pod trička s rukávy skoro až k loktům mu na každé paži vykukuje pěkné tetování.
V Japonsku je tetování tradičně odznakem jakuzy.1 Na mladých lidech dnes občas můžete vidět drobnější tetování, ale bohužel právě krásná tradiční tetování členů jakuzy jen tak neuvidíte. Nejspíš si dokážete vybavit nějakou scénu z filmu nebo manga, kdy japonští gangstři sedí polonazí a hrají kostky nebo karty (pak se vždycky strhne nějaká mela…). Ale to je mimo soukromí asi tak jediná příležitost, kdy tetování ukazují. Na veřejnosti rozhodně ne.2 S tím souvisí i zákazy tetování ve veřejných lázních, se kterými se setkávají turisté. (Ty zákazy jsou samozřejmě míněné v prvé řadě právě pro turisty. Potetovaného jakuzáka by samozřejmě lézt do veřejných lázní nenapadlo.)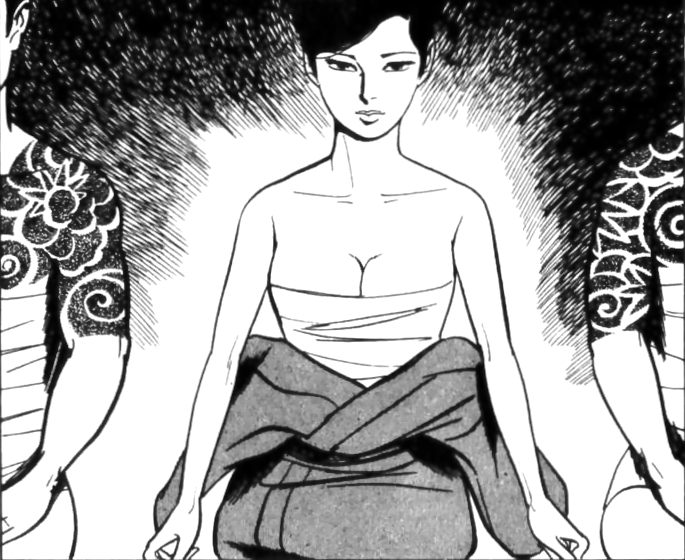 A co pán ze supermarketu? Fotit jsem ho nechtěl ale napadlo mě podívat se, jestli má oba malíčky. Měl. A zatímco na ostatních prstech měl nehty normálně ostříhané, na malíčcích si nechal narůst asi dvoucentimetrové drápy. Aby všichni viděli.
Další čtení a dívaní k tématu: článek o paní, co dělá prstové protézy pro bývalé jakuzáky a video o tradičním japonském tatérovi (obojí od VICE).
Ta tradice ovšem možná nesahá zas tak daleko do historie a možná má překvapivě víc co dělat s někdejším vnímáním tetováním na Západě než v Japonsku. Kdo původně nosil tetování není úplně jasné. Zákaz tetování přišel až s otevřením Japonsku Západu, a opětovná legalizace za americké okupace po Druhé světové válce, viz článek na Wikipedii. ↩

Možná výjimka: Sandža Macuri v Tokiu. Víc o tom festivalu ale nevím. Na Hakata Gion Yamakasa (博多祇園山笠) ve Fukuoce, kde jsem byl před dvěma roky, byli všichni jakuzáci slušně omotaní obvazy (jinak by byli jen ve fundoši a haori, část paží a nohy jsou tedy vidět) a organizovali festival spolu s policií:-). (To mi aspoň tvrdili místní. Obvazy jsem viděl na vlastní oči a lepší vysvětlení nemám.) ↩